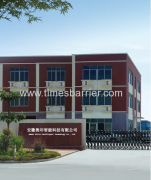 Anhui Allin Intelligent Technology Co., Ltd. was established in 2012. The company's civilian products mainly serve the people and vehicle access control systems of
smart life; industrial products mainly serve the industrial Internet of Things, sensing, and motion control systems.provide a wide range of products and services to control vehicular access to private and public propertie.

We specialize in manufacturing high-quality barrier gates, boom gates, turnstiles,
and other access control systems that are designed to efficiently manage and
control the flow of vehicles and pedestrians. And we cater to a variety of clients such as commercial and industrial businesses, gated communities, airports, hospitals,
government institutions, and more.

We not only provide installation services but also offer maintenance and repair
services to ensure that our clients' access control systems remain operational and
secure.Our team of qualified engineers and technicians is committed to delivering
exceptional customer service, from the design stage through to installation and
maintenance. Through our cost-effective and customized solutions, aim to help
our clients optimize their parking areas and achieve maximum security, safety,
and efficiency.

With the ever-increasing need for effective access control systems, barrier gate
supply companies play a crucial role in ensuring the safety and security of both
public and private spaces. And with our state-of-the-art technology, unparalleled
expertise, and customer-centric approach, we are the ideal partner for all your
parking barrier supply needs.

Welcome to visit our company!